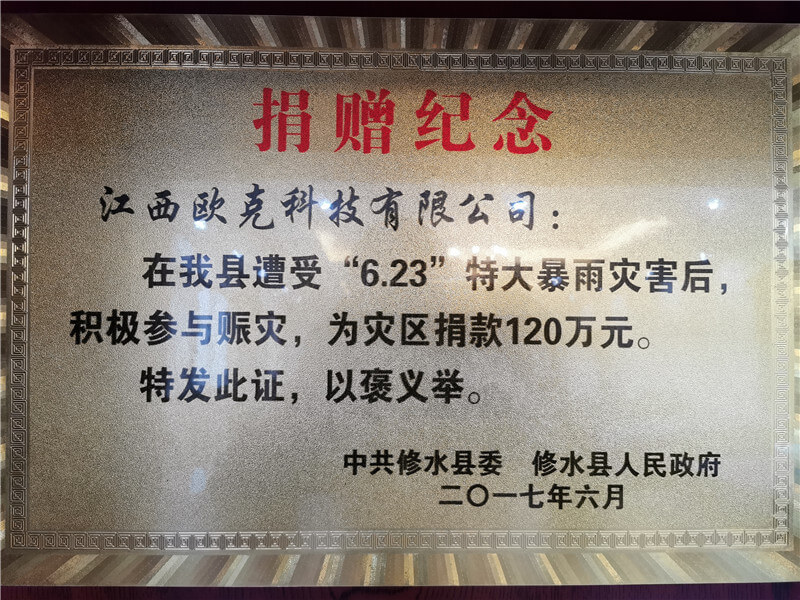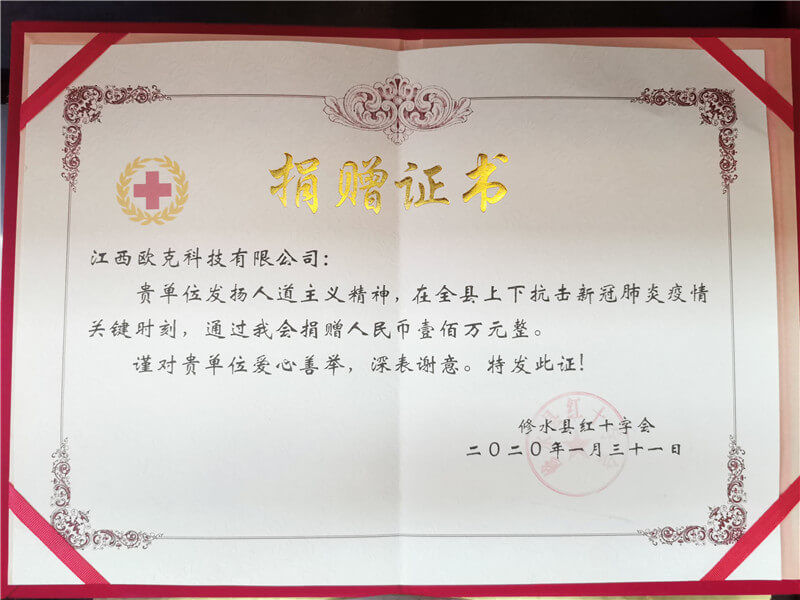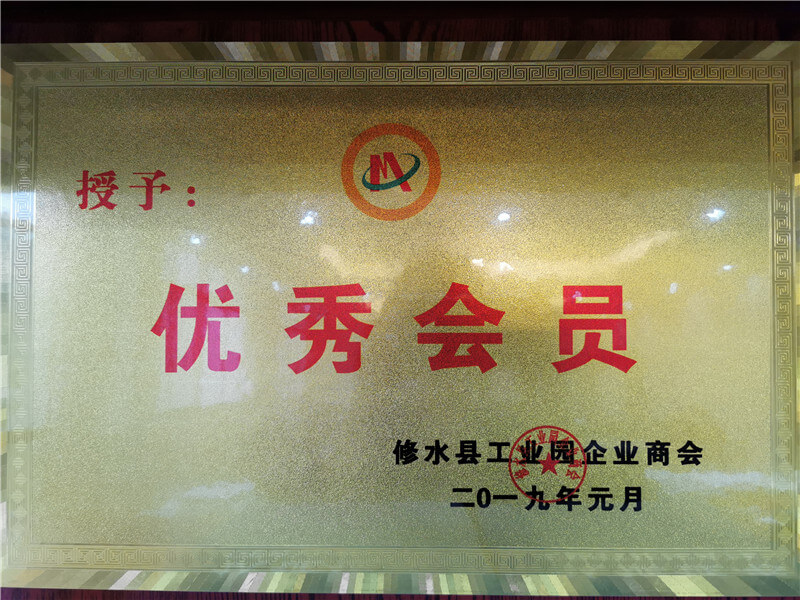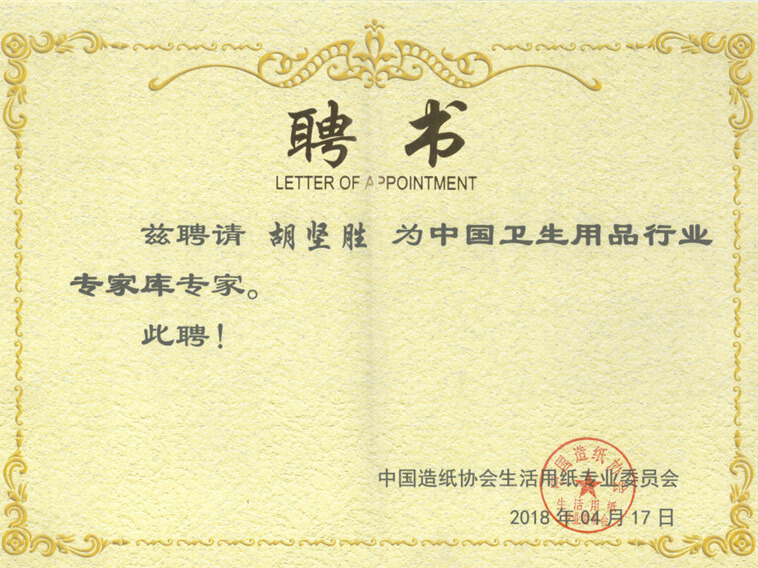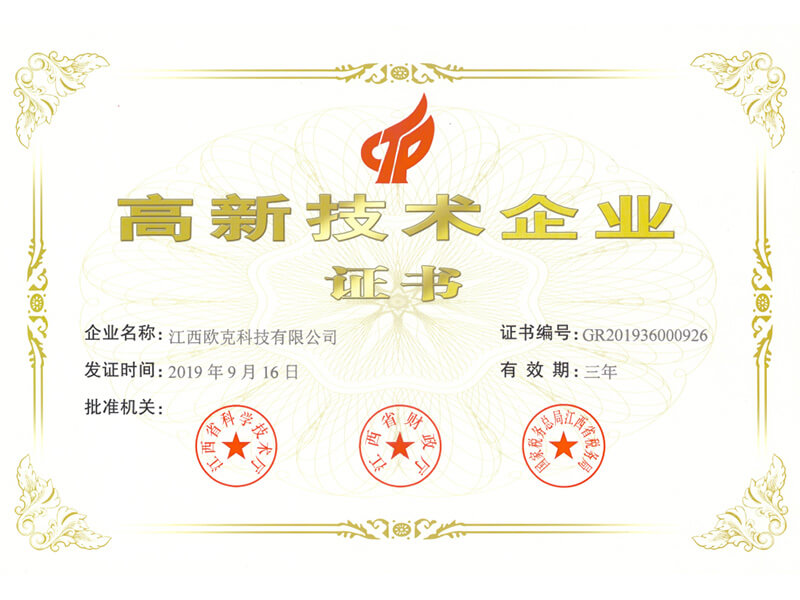 High-Tech Enterprise Certificate
Jiangxi OK Science and Technology Co., Ltd.
After our county suffered a "6.23" heavy rain disaster, actively participated in disaster relief and donated RMB 1.2 million yuan to the disaster area.
The certificate is hereby issued as a compliment.
CPC Xiushui County Committee Xiushui County People's Government
JUNE 2017
Jiangxi OK Science and Technology Co.,Ltd
Your esteemed company Carry forward the spirit of humanitarianism, donated RMB one million yuan through our association at the critical moment of the county's fight against COVID-19
Hereby present the certificate to express our deep appreciation for your ccompany's kind deeds.
Xiushui County Red Cross
31ST January 2020
Excellent member
Xiushui County Industrial Park Enterprise Chamber of Commerce
January 2019
Hu Jiansheng is hereby appointed as an expert in the expert date base of China's Hygiene products industry.
We hereby appoint you
China National Household Paper Industry Association
17th April 2018
Enerprise name: Jiangxi OK Science and Technology Co., Ltd.
Certification NO.: GR201936000926
Issuing time: 16th September 2019
Validity period: three years
Approval authority
Jiangxi provincial Science and Technology Department
Jiangxi Provincial Department of Finance
Jiangxi Provincial Taxation Bureau of State Administration of Taxation.